Teaching is like building a house. I am not the first person to think of this, as evidenced by the language around education-- "strong foundation," "building on," etc. There has always been an ideological battle about how to best build that house and today it seems especially virulent.

Nothing is ever black & white, but there are essentially two major camps struggling to push their philosophy into our curriculum. There are the traditional teachers who base their philosophy on the idea that without a solid foundation, no other learning is possible. They have a logical, time-tested rationale behind this belief. Critical thinking is not possible without a deep, broad factual knowledge base. Problem solving is virtually entirely dependent on domain knowledge of the problem in question. This is all true, but the criticisms from the other camp are true as well-- just learning facts in isolation is akin to building a foundation and then forgetting to build the walls, select the windows, add the roof, the plumbing, the electricity, the paint, the
furniture, i.e. all the things that make the actual house.


Image source: HouseconstructionIndia
The response from the traditional educators' community is usually something like, "Once you have a solid foundation, you are empowered to begin self-directed learning." This is true, but it is the same as your architect saying, "Once we build the foundation, you are free to build the rest of the house yourself." The goal is to help them build a solid, sturdy house that they can inhabit for decades to come, not a foundation that will decay and crumble once it is exposed to the elements because we have not taught them how to build walls and install the plumbing.

This is a philosophy built around the idea of creating a broad schema, but it is incomplete and shallow.

The other end of the spectrum is where the progressive educators live. They promote a way of learning that includes a focus on the rest of the house. They understand that memories are created with the family sitting around the fireplace, that a home is where you are safe from the elements, snug in your bed with your childrens' artwork hanging on your refrigerator. They realize that a house is more than just a foundation.

The problem with their philosophy is in the execution. They advocate spending less time doing the unexciting work involved in building the foundation. They think doing the painstaking work of making sure the foundation is level and built on solid ground is boring. I agree with them. However, it is foolhardy to start trying to install bathroom fixtures and skylights in a house before completing the foundation.

In other words, they ignore the harsh reality that all critical thinking and problem solving rest on the foundation. Higher-order skills are extensions of factual knowledge. Educators who bash factual knowledge live in a world where houses just sort of hover in mid-air.


Image Source: PCWorld.com
It is a cartoonish view of learning that exposes more about what our inner-4th grader
wishes
was true than what thousands of years of learning has proven to be true: we can't do any higher-order thinking without a solid foundation.

This is why I advocate a counter-revolution in education. One that embraces the fact that building the foundation is an unavoidable part of education, but it is also just the beginning. Broad factual knowledge is only a means to an end, but it is the only way to reach that end. We should reject "educational" philosophies that use phrases like "drill & kill" or "mere facts" because we know better. We should also fight with all of our might to make sure educators don't think they have done their job once the foundation is in place.

We need to take a step back and objectively look at what we are doing and stop rooting for people on either extreme of the education debate.

Let's not let traditional educators get away with this:


Image Source: Washington Post


And let's not let progressive educators get away with this: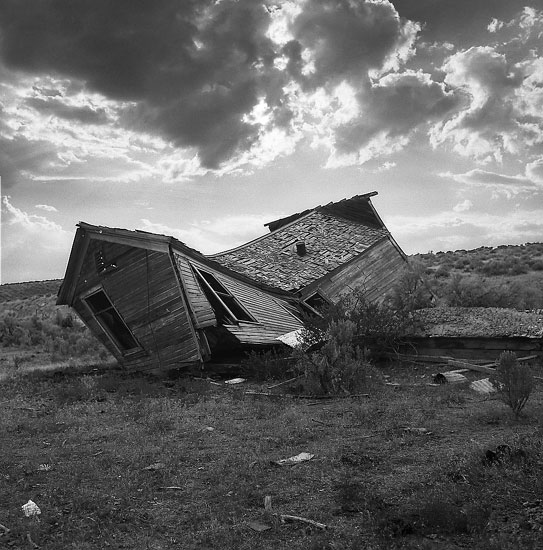 Image Source: Cloudking.com

Let's help students build a house that is both stable and beautiful.